At InfoLife Technologies Pvt Ltd, we have a team of experts in healthcare software development with a deep understanding of the healthcare industry's nuances. Our expertise lies in developing customized healthcare software solutions that meet our client's unique business requirements.
We are proficient in developing software solutions that cover a wide range of healthcare functions, including electronic health records (EHRs), clinical decision support systems (CDSS), Healthcare analytics, patient engagement, and more. Our software solutions are designed to streamline operations, enhance patient outcomes, and increase efficiency across the healthcare continuum.
Our team has extensive experience in developing software solutions that are compliant with various regulatory standards. We understand the importance of data privacy and security in the healthcare industry and ensure that our solutions meet the highest standards of security and confidentiality.
At InfoLife, we follow a customer-centric approach to software development. Our team works closely with our clients to understand their unique business needs and develop software solutions that cater to those needs.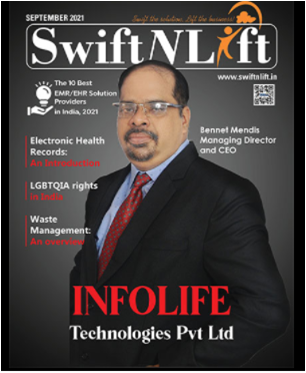 We are humbled to note that, The SwiftNLift Business Magazine, recognized INFOLIFE Technologies Pvt Ltd as one among the top 10 best EMR/EHR Solution Providers in India.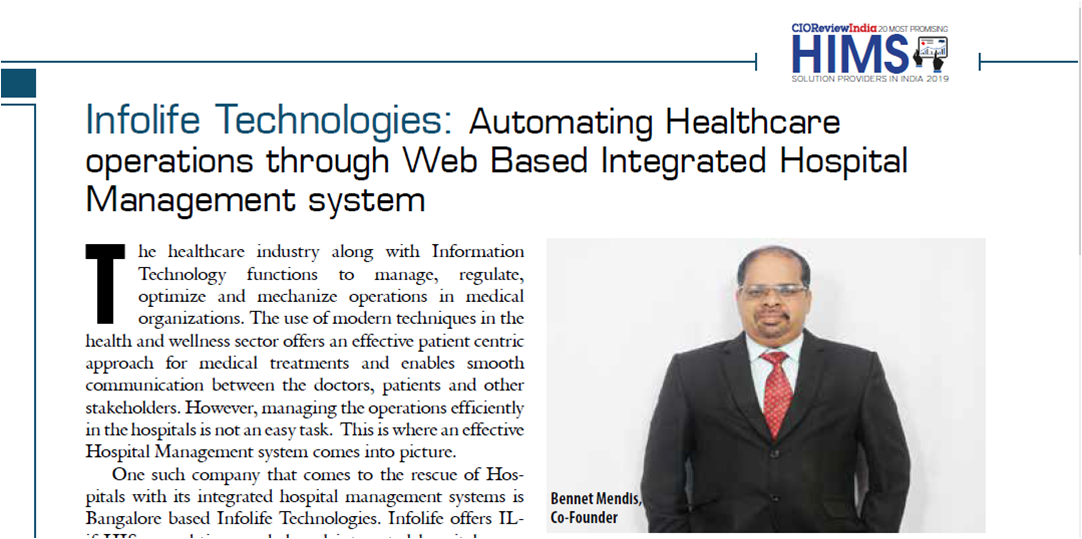 We are proud to note that, "CIO India Review" has shortlisted 'INFOLIFE Technologies' in '10 Most Promising HIMS Solution Providers in India 2019' We Thank all our clients for their support during our journey to achieve this Milestone.